Saskatchewan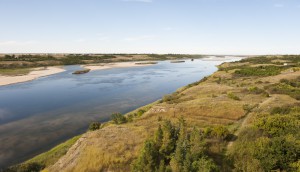 Creative Sask raises funding threshold
Changes to the province's funding regime will see the minimum per-applicant threshold increased by $350,000 a year.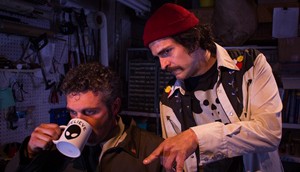 WolfCop opens to $30K B.O.
The werewolf comedy is expanding beyond its home province this weekend to Cineplex screens in Toronto, Hamilton, Halifax and Winnipeg.
Wolfcop secures lead as horror pic starts Saskatchewan shoot
The feature, set for a 17-day shoot in Regina and Moose Jaw, will be released in Cineplex theatres in 2014.
Cinecoup's Wolfcop to shoot in Saskatchewan
Filming of WolfCop will start Oct. 7 in Regina and Moose Jaw, Saskatchewan, ahead of a March 2014 theatrical release for the picture via Cineplex.
Big Muddy film shoot starts in Saskatchewan
Producer Bob Crowe of Angel Entertainment said the indie may be among the last movies to tap tax credits in the province after refundable incentives were axed by the provincial government (director Jefferson Moneo pictured).
Ag-Com Productions launches The Rural Channel
Founder Helen Wilson discusses the plans for the specialty channel and its programming lineup.
Rogers Media orders up three Saskatchewan TV projects
Fahrenheit Films, plan9Films and Cheshire Smile Animation are the latest local producers to get commissions from the network after it rebranded SCN as Citytv Saskatchewan.
Step Dogs going to camera in Saskatchewan
The Joker Films' feature starring two talking dogs will begin shooting on Nov. 29.
Sask industry social media blitz praised
The organizers of the Wednesday attention-raising event say it topped Twitter's Canada trend and was backed by numerous industry organizations.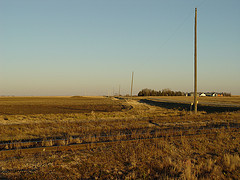 Sask industry launches one-day support campaign
The provincial industry is urging the use of social media to voice opposition to the province's axed refundable tax credit.
Silent ghosts to haunt Saskatoon, Regina
In the spirit of Halloween, members of Saskatchewan's arts community will take to the streets to protest industry cuts.
Christian Slater-starrer Stranded begins production in Sask
The sci-fi thriller, directed by Roger Christian, is shooting in Regina's Saskatchewan Production Studio.