Sarah Gadon
eOne, Prospero co-financing Cronenberg's Maps to the Stars
eOne will handle worldwide sales and distribution to the upcoming thriller, to be produced by Martin Katz's prodco with SBS Productions' Said Ben Said (Cronenberg pictured).
Sarah Gadon named WIFT-T's international Crystal Award winner
Jeanne Beker will host the Dec. 4 awards gala, where Cosmopolis actor Gadon (pictured) will be recognized for her body of work in Canada and abroad.
Industry unites in celebration of talent at Playback Hall of Fame
Media and entertainment industry vets, including Atom Egoyan and Sarah Polley (pictured), and up-and-comers came together for the annual celebration Friday.
Playback Breakout Award 2012: Sarah Gadon
A 10 to Watch list member from 2011, Gadon has had a laudable year, including shooting TV series World Without End and Denis Villeneuve's An Enemy.
Canadians fly the flag at Cannes with film buys and sales, and award-giving
Sarah Gadon and Emily Hampshire on Thursday received the inagural Birks Canadian Diamond trophies during a Telefilm Canada presser on the Croissette.
Birks to give Sarah Gadon and Emily Hampshire "Diamond" Prizes in Cannes
The Canadian actresses will receive their rising star tributes as they busily promote their latest film performances at the Cannes Film Festival.
Playback's most popular: 'Ten to Watch' wins the year
The most-clicked article of the year was our Ten to Watch announcement on Sept. 15. Here, we catch up with some of our nominees to find out what they have in store for 2012.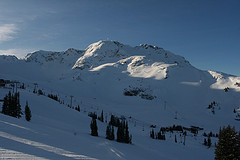 Whistler Film Fest announces jurors, China spotlight
Jacob Tierney, Sarah Gadon and Shirley Vercruysse among the industry names to adjudicate competitions for the 11th annual festival.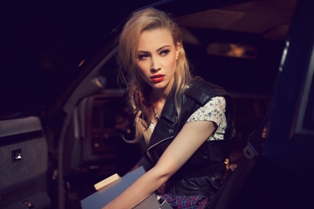 The 2011 Ten to Watch: Sarah Gadon
With two David Cronenberg movies already under her belt, this young actor is already making a splash internationally.