Sally Catto
CBC's Sally Catto on scripted division restructure
The executive director of commissioned and scripted programming (pictured) talks to Playback about how the division's reorganization will affect indie producers.
CBC restructures scripted primetime division (again)
Under executive director Sally Catto (pictured), the division is again being split by genre, with two internal hires replacing outgoing department head Jenny Hacker.
Kerry Ball wins CBC broadcasting mentorship
She will work on-site at CBC Television in Toronto to learn about production and broadcast components of scripted content for multiple platforms.
Copper notches top specialty spot on premiere night
The series delivered 403,200 Canadian viewers for its Sunday night premiere on Showcase, and stateside delivered 1.1 million total viewers on Aug. 19, BBC America's highest rated series premiere ever, according to the channel.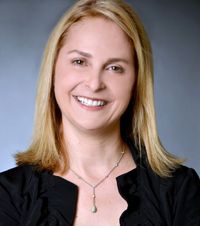 Catto named new EVP, Cineflix Studios
Former CBC exec Sally Catto will head up the entertainment company's scripted division, based out of Vancouver.