Sally Catto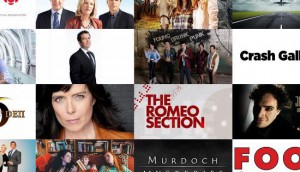 Why CBC is going big on arts, digital for 2015/16
CBC execs on the reasoning behind some of the changes in the programming strategy for 2015/2016 – and what is staying the same.
CBC orders English adaptation of Quebec drama Nouvelle Adresse
Sphere Media Plus is producing the French language drama for the English Canada market after the earlier success of the 19-2 adaptation on Bravo.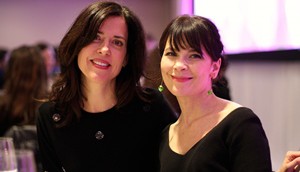 Gallery: WIFT-T Crystal Awards 2014
This year's honorees were presented with their awards at a gala luncheon held in Toronto on Dec. 2.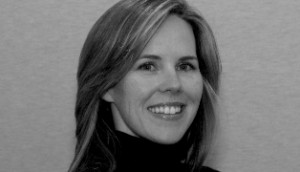 CBC taps Jenna Bourdeau to lead acquisitions
The former Proper Rights exec will report to GM Sally Catto.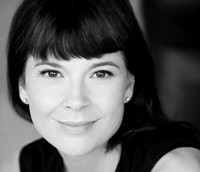 Anne Dorval to receive WIFT-T Crystal Award
Dorval will be honoured with the international achievement award at a gala in Toronto on Dec. 2.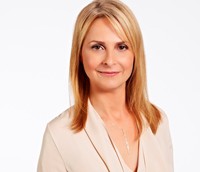 Catto, Bowlby to be honoured by WIFT-T
CBC's Sally Catto (pictured) and Insight's Barbara Bowlby are among this year's Crystal Award winners.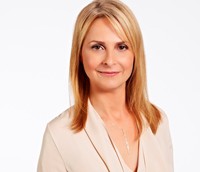 Sally Catto named GM, programming at CBC
The scripted boss takes over the GM position, overseeing the pubcaster's overall programming portfolio.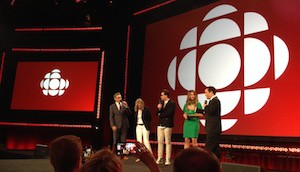 CBC upfront: hellos, goodbyes and 'new directions'
The pubcaster unveils its fall lineup amidst its ongoing budget crisis, revealing the end of Doyle, a new comedy portal and details on two of its new one-hour dramas.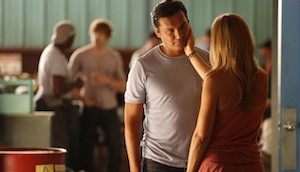 CBC cancels Cracked, Arctic Air
As the CBC faces the pending loss of NHL game revenues, it is seeking a new "balance of programming" Sally Catto, CBC's head of scripted, tells Playback.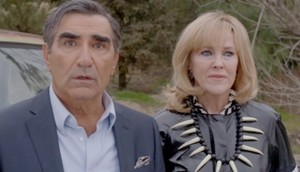 SCTV alums Levy and O'Hara to star in CBC comedy
The series is the first major television project for Eugene and Dan Levy's production company, Not A Real Company Productions Inc. (Eugene Levy and Catherine O'Hara pictured)
How to pitch to the CBC: part two
A Q&A with CBC scripted programming boss Sally Catto on how to pitch the pubcaster on scripted fare.
How to pitch to the CBC: part one
Execs from the public broadcaster's unscripted and radio divisions discussed what makes an idea stand out from the pile during a CBC Live panel (pictured) Wednesday.