Ruby Skye P.I.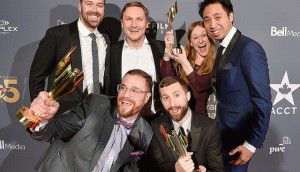 2014 CSAs: Night one sees a not-so-secret sweep and 'Race' to win
Toronto's Secret Location sweeps the cross-platform category, The Amazing Race Canada takes three trophies and APTN's We Were Children wins two.
Ruby Skye P.I. begins season three production
The web series sees Sean Cullen and Hannah Spear join the cast of the third season, which is entitled The Maltese Puppy.
Jill Golick sells Ruby Skye P.I. web series to CBC
The pubcaster is to stream the teen/tween detective mystery series (pictured) in winter 2014, before combining internet TV episodes into a broadcast hour for its main network.
LTK, L.A. Complex scribes win at WGC screenwriting awards
The awards, hosted by Ryan Belleville and written by Bob Kerr, were handed out Monday night in Toronto.
Ruby Skye P.I. uncovers interactive story world
Season two of the teen detective web series will feature narrative video content, behind-the-scenes videos, multiple social media channels, including tumblr, and interactive clues for viewers to solve.
Patience, good storytelling key to web series success: Fan Expo panel
Tights and Fights creator Scott Albert, Out With Dad creator Jason Leaver, Ruby Skye P.I. creator Jill Golick and Pretty in Geek (pictured) creator Elize Morgan share their tips and secrets for monetizing the burgeoning medium.
Photo gallery: On the set of Ruby Skye P.I.: The Haunted Library
The second season of the teen mystery web series was shot in Toronto in Little Italy and U of T's Emmanuel College Library.
Ruby Skye P.I. expands user experience for second season
The passing around of real books among audience members is one of several strategies to both market the series and extend the story world.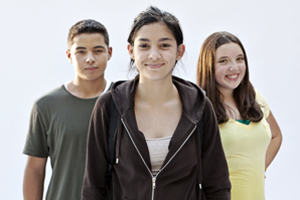 IPF releases new guide for marketing web series
Titled How to Build an Audience for Your Web Series, the report is designed to help producers of funded projects achieve online success.