Ron E. Scott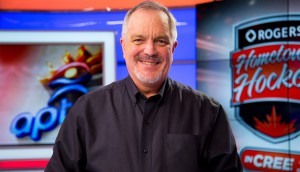 APTN: Giving the Indigenous community a voice
From Playback magazine: the broadcaster has become more relevant than ever as it prepares for its ambitious next phase after 20 years of broadcasting.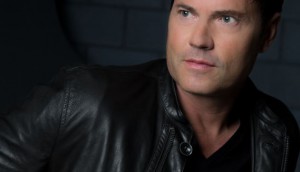 Prairie Dog's Tribal rolls into Calgary
The eight-episode drama for APTN sees Blackstone's creator Ron E. Scott (pictured) serve as showrunner and director.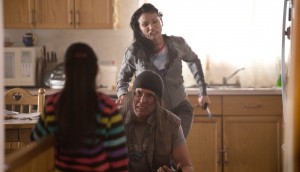 CBC acquires three seasons of Blackstone
The APTN series from Prairie Dog Film + Television will have an afterlife on the public broadcaster.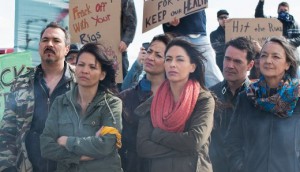 Cameras roll on fifth season of APTN's Blackstone
The latest cycle from Prairie Dog Film + Television is shooting in Edmonton through June 2015.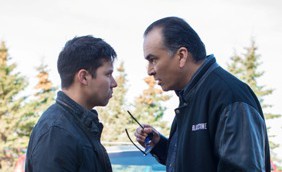 Cineflix Rights picks up int'l rights to Blackstone
The deal with PPI Releasing will see the APTN drama shopped to international broadcasters beyond North America.
How Blackstone gives a TV reckoning to real-life drama
Showrunner Ron E. Scott tells Playback Daily he's "putting the big blocks in" as he grabs recent headlines to develop a fifth season of Blackstone for APTN.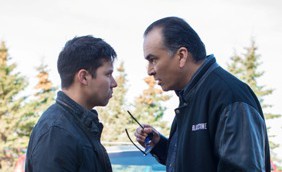 How Canadian TV is getting serious in tough times
APTN's Blackstone is the type of tough drama with difficult subject matter that may signal a turnaround for Canadian broadcasters.
Why Blackstone on Hulu raises the bar for Canadian TV
Forget The Kennedys and The Tudors. A new generation of Canadian dramas are filled with homegrown heroes and storylines. Meet Blackstone.
Blackstone starts production on fourth season
The APTN drama is back for another eight episodes, to debut in Fall 2014.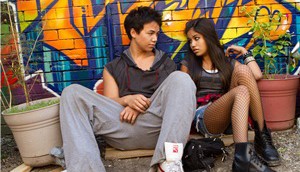 2014 CSAs: Aboriginal production makes its mark
From our print issue: a raft of nominations for aboriginal-created content points to a burgeoning creative industry. (Empire of Dirt pictured)
APTN's Blackstone drama raises curtain on third season
The Canadian TV drama (pictured), long in limbo, is looking ahead with new-found assurance to a likely U.S. sale and fourth season.
Third season bow for APTN's Blackstone set for Sept. 25
John Cassini (pictured), Tinsel Korey and Cheri Maracle have been added to the cast, which includes returning leads Carmen Moore, Eric Schweig, Michelle Thrush and Steven Cree Molison.