Rogers Group of Funds
Telefilm, Rogers Group of Funds invest in seven docs
Projects from Harold Crooks, Rob Stewart and Thomas Burstyn are among the seven selected theatrical docs that will receive production or post-production coin.
Theatrical doc program budget back to $1.5M as NFB comes on board
Following earlier funding cuts that saw Telefilm slash its contribution to the program by half, the NFB has joined with Telefilm and the Rogers Group of Funds to restore the program's budget.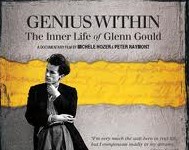 Rogers, Telefilm extend doc funding partnership
The organizations will fund theatrical documentary filmmaking through 2011-2012.