Richie Mehta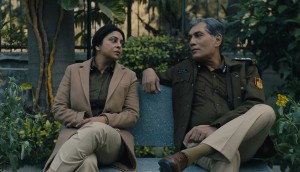 Richie Mehta's Indian police drama scooped up by Netflix
The global streaming giant bought the rights to Mehta's series New Delhi just ahead of its world premiere at Sundance.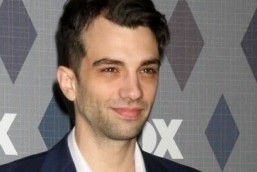 Baseballissimo adds new director
The long-gestating project from writers Jay Baruchel and Jesse Chabot is produced by A71 and Gefilter Productions.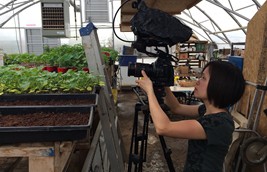 Organic Panic hits The Brand New One
Why Zoomer Media topped up its original Canadian programming with the Richie Mehta-directed doc series.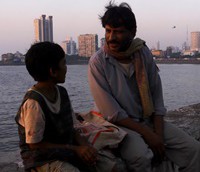 Richie Mehta's Siddharth wins top Beijing festival award
The Canada-India coproduction picked up the Tiantan award at the Chinese festival's fourth edition.
Palm Springs plans Canadian cinema spotlight
The latest films by Bruce LaBruce, Sebastien Pilote and Denis Villeneuve will screen at the California festival as part of a Spotlight on Canadian Cinema sidebar.
TIFF13 Reel Reviews: Siddharth
Strong storytelling and an authentic vision of India set director Richie Mehta's latest feature off on a fine start to market, says film critic Thom Ernst.
Fortissimo acquires worldwide rights to Siddharth
Richie Mehta's second film will first be shopped to foreign buyers at Venice and Toronto.
Dolan film to bow in competition at Venice
And Bruce LaBruce's Gerontophilia joins Richie Mehta's Siddharth in the festival's Venice Days independent sidebar (Dolan pictured).
Breakthrough takes world rights to Richie Mehta's I'll Follow You Down
Separately, Mehta's Siddharth will receive its world premiere at the Venice International Film Festival (I'll Follow You Down pictured).
I'll Follow You Down producer Lee Kim on launching at Fantasia
Kim talks to Playback about why he and director Richie Mehta (pictured) chose the Montreal festival when it came calling with interest.
Telefilm invests $6.4 million in six features
English-language feature films including Gia Milani's All the Wrong Reasons and Michael Dowse's F Word starring Daniel Radcliffe (pictured) received support from the Canada Feature Film Fund.
Harold Greenberg Fund puts equity into two upcoming features
Sudz Sutherland's Home Again and Richie Mehta's I'll Follow You Down received funding through the program.