Richard Gelfond
IMAX sells stake in China subsidiary, eyes IPO
The Toronto-based exhibitor lined up strategic investors for a 20% holding ahead of IMAX China going public within five years.
IMAX sees Q4 earnings rise
"IMAX fired on all cylinders in the fourth quarter, with an exceptional number of installations and signings, as well as the highest-grossing box office in the company's history," CEO Richard Gelfond said.
Imax acquires equity stake in startup Prima Cinema
The giant screen exhibitor has invested in the tech startup that delivers first-run theatrical films to private home theatres.
Imax inks deal with Ecuador's Supercines
As part of the giant screen exhibitor's strategy to accelerate its growth in the South American market, it will open two theatres in Guayaquil, Ecuador's largest city.
Imax unveils higher earnings, 120 theatre deal in China
The deal with Wanda Cinema will see the Canadian-based giant screen exhibitor open up more screens in the fast-growing Asian market.
Imax posts Q2 earnings up 240% on increased global scale
The Canadian exhibitor added theatres and drove box office revenue with Hollywood titles like Prometheus and The Amazing Spider-Man.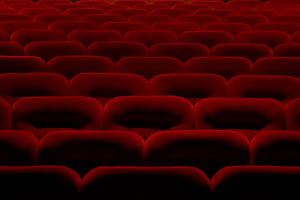 Imax launches second-screen experiment
The Quebec exhibitor will next month launch a second giant screen in its Mega Plex Marche Central multiplex in Montreal.
Why China is an ace in the hole for Canada's Imax Corp.
The Toronto-based company is betting that a growing international network of theatres, especially in China, coupled with a slate of Hollywood tentpoles on its super-sized screens, will assure a profitable future for the Canadian company.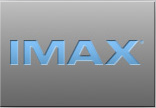 Imax ramping up in China
Wanda Cinemas, China's largest theater chain, has chosen Canada's Imax Corp. to build 75 giant screens in its multiplexes over the next three years.