Richard Dreyfuss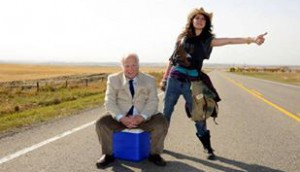 Entertainment One takes U.S. rights to Cas & Dylan
The Canadian distributor is to release the indie road movie stateside.
Jason Priestley's Cas & Dylan to open Whistler Film Festival
The mountain resort festival will close with the Sundance documentary The Crash Reel (pictured), a film about a halfpipe snowboarding rivalry from director Lucy Walker.
Restored Apprenticeship of Duddy Kravitz secures Cannes selection
The 1974 classic Ted Kotcheff film, starring Richard Dreyfuss (pictured), was restored in an initiative spearheaded by The Academy of Canadian Cinema & Television.
Eric Peterson and Aaron Poole join Cas & Dylan cast
The latest additions (Peterson pictured) to the talent lineup comes as the Jason Priestley-directed feature continues shooting in Ontario and western Canada through Sept. 25.
International distrib rights to Cas & Dylan go to Breakthrough
The indie producer's newly-formed film sales division, led by Marina Cordini, will represent the Jason Priestley-directed film outside of Canada.
Richard Dreyfuss signs onto starring role in Cas & Dylan
The film directorial debut by Jason Priestley also stars Tatiana Maslany in a drama about an ailing man who goes on the lam with a young woman (Dreyfuss pictured here).