Rafael Ouellet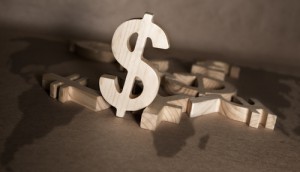 Telefilm invests $3.5M in 12 features
The agency is backing low-budget films by Rafael Ouellet, Terrance Odette, Jason Bourque and other Canadian directors.
Rafael Ouellet shooting fifth feature, Gurov & Anna
The movie, shooting in Montreal through to the end of the month stars Andreas Apergis, Sophie Desmarais (pictured), Eric Bruneau and Marie Fugain.
Karlovy Vary: Canadian filmmaking wave stirs sleepy Bohemian spa town
Talk among Canadian directors and producers attending a Canada Day dinner Monday night turned to a logjam of Canadian titles vying for plum slots at the Toronto International Film Festival in September.
Canadian features Inch'Allah, Antiviral, Still to headline at TIFF
Sarah Polley's Stories We Tell (pictured), Kim Nguyen's Rebelle and Kate Melville's Picture Day will also screen as part of the festival's Canadian lineup.
Rafael Ouellet reacts to Karlovy Vary trophy wins
The Quebec director expects Camion to screen at more film festivals, get a better chance at international distribution, while he works on his fifth feature, Arsenault and Sons.
Do Karlovy Vary plaudits spell success for Canuck directors back home?
Rafael Ouellet's (pictured) debut feature Camion tests Telefilm's newly-launched "success index" strategy.
Telefilm invests in five French-language feature films
Telefilm Canada has invested in five Quebecois films, from auteur director Rafael Ouellet's Camion to a more commercial effort, L'Affaire Dumont, by Daniel Grou.