Radio Canada
CBC/Radio Canada's Hubert Lacroix reappointed to top post
The president and CEO will serve a second five-year term as he looks to forge a new strategic direction amid budget woes and getting the pubcaster round the digital curve.
Netflix inks deal to expand French-language offerings
The VOD provider has signed a multi-year licensing agreement with Radio-Canada to make a variety of French Canadian series, including season one of Les Parent (pictured), available to its customers.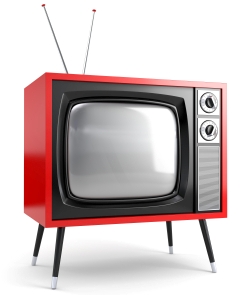 CRTC relaunches CBC/Radio-Canada licence renewals
The move follows a delay since July 2011 on public hearings into renewing the licences for the English and French language public broadcast services.
Revealed: who has the biggest CMF performance envelope
The industry fund paid out $181.6 million to English Canadian broadcasters and another $89 million to French language broadcasters as part of its latest investment in Canadian series development.
CBC/Radio-Canada names new French language network ombudsman
Pierre Tourangeau replaces Julie Miville-Dechene, who left the post in July.
Fewer regs and stable coin on CBC/Radio-Canada wishlist
The pubcaster is asking the CRTC for streamlined regulation and stable funding as it faces license renewal hearings in September.
Lacroix committed to working with indie producers
CBC president Hubert Lacroix says he wants independent producers to help audiences "get closer to their Bobino."
CBC looks for greater return on programming investment
Lights! Cameras! Bean counters! The CBC/Radio Canada is to take a financial yardstick to its TV, radio and online services to ensure it gets the best return on its programming investment.