Quebecor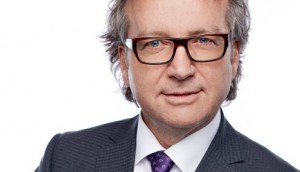 Quebecor CEO steps down
Robert Depatie (pictured) has announced he is leaving his position as president and CEO at the company for health reasons.
Quebecor posts higher Q4 earnings
The media giant pointed to positive momentum from TVA Sports inking a 12-year deal with Rogers Media to be the NHL's French-language broadcaster in Canada.
Pierre Karl Peladeau to run for political office in Quebec
One year after stepping down as president and CEO of Quebecor and Quebecor Media, the media mogul (pictured) will run for the Parti Quebecois in the April 7 election. Funders launch framework for int'l digital coproductions
Five Canadian funding bodies have pacted on a framework to address challenges producers have in structuring digital media copros.
Quebecor swings to Q2 loss due to one-time charges
Rival Bell Media, releasing its own overall results, saw its second quarter revenue rise following its parent BCE acquiring Astral Media.
Newspaper losses halve Quebecor Q1 profit
The company's TVA Group subsidiary separately reported on Tuesday a first quarter loss of $5.9 million for the three months to March 31, compared to a loss of $39.9 million a year earlier.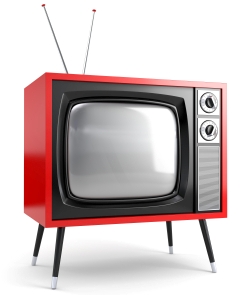 Sun News makes mandatory carriage case to CRTC
The network's execs argued for a five-year mandatory carriage licence and 18-cent monthly subscriber fee before the CRTC on Tuesday.
Quebecor posts lower Q4 earnings after management shakeup
The Quebec media giant saw net income fall due to one-time items, days after Groupe Videotron boss Robert Depatie was named to replace Pierre Karl Peladeau as head of the Quebec media giant.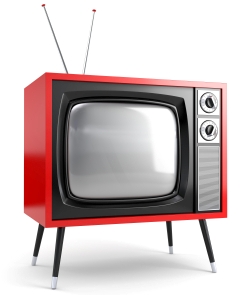 Sun TV asks CRTC for mandatory carriage
The Quebecor-owned network is citing financially unstable conditions and declining distribution as reasons for its request to be carried on all analog and digital basic service, for a proposed monthly 18-cent fee.
Quebecor raises stake in Quebecor Media for $1.5 billion
The stock repurchase comes as the Caisse de depot et placement du Quebec cuts its stake in the provincial media giant by just over 20%.
Quebecor, Bell Canada toppers to keynote MIPCOM
Pierre Karl Peladeau and Wade Ooosterman are scheduled to address the future of TV programming in an expanding digital market as part of the October conference's Focus on Canada spotlight.
Bell-Astral will put $80 million into French-language programming
The news came as part of a Bell statement clarifying its vision for the Astral takeover, in which it also argued that opponent Quebecor will remain the largest holder of Quebec market share.