Q2
Weak film slate dents Lionsgate's Q2 results
The Vancouver-based mini-studio saw earnings and revenue fall ahead of the Nov. 22 release of The Hunger Games: Catching Fire (pictured).
Cineplex second quarter earnings and revenue rise
More theatres and a mix of Hollywood blockbusters (pictured: Star Trek Into Darkness) helped the exhibitor post a record quarter in total revenue.
Imax unveils higher earnings, 120 theatre deal in China
The deal with Wanda Cinema will see the Canadian-based giant screen exhibitor open up more screens in the fast-growing Asian market.
Astral Media posts higher earnings
The Q2 results come just weeks ahead of the May 6 CRTC hearing to consider BCE's second application to acquire the indie broadcaster.
Corus Entertainment's Q2 profit down
Lower TV and radio station revenue reduced earnings at the Canadian broadcaster.
Lionsgate posts sharply higher Q2 earnings and revenues
Home entertainment revenue from The Hunger Games and the domestic release of Summit Entertainment titles were big drivers for the Vancouver-based mini-studio.
Premium ticket prices boosts profitability at Cineplex
The Canadian exhibition giant reports its conversion to digital projection is "substantially complete."
Imax posts Q2 earnings up 240% on increased global scale
The Canadian exhibitor added theatres and drove box office revenue with Hollywood titles like Prometheus and The Amazing Spider-Man.
It's official: Netflix is profitable in Canada
"We achieved a small contribution profit in Canada in Q2 and expect to remain profitable in this market going forward," the U.S. video streaming giant said Tuesday as it released its latest financial results.
Rogers posts lower Q2 earnings on stiff competition
The media giant is facing increasing headwinds, including lower smartphone bills and a soft radio and TV ad market.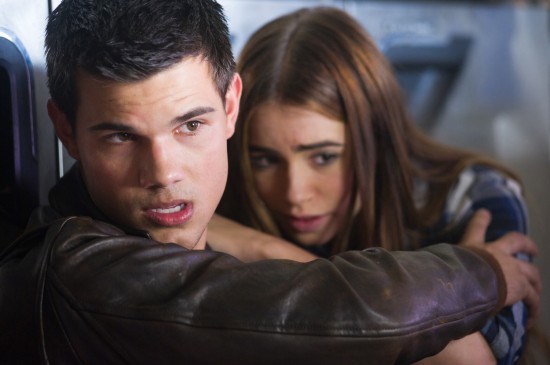 Gain from Maple Pictures sale helps Lionsgate narrow Q2 loss
The Vancouver-based mini-studio beat street estimates by recording a one-time $11 million gain on the sale of the Canadian distribution unit to Alliance Films.