Q1
Lionsgate turns first quarter profit, sending shares to new high
The Vancouver-based mini-studio showed underlying strength in home entertainment, TV and digital media revenues (Mad Men pictured).
Newspaper losses halve Quebecor Q1 profit
The company's TVA Group subsidiary separately reported on Tuesday a first quarter loss of $5.9 million for the three months to March 31, compared to a loss of $39.9 million a year earlier.
Imax posts higher first quarter earnings
Despite fewer theatre signings and installations, the giant screen exhibitor continues on a profitable course.
Rogers Q1 revenue and earnings rise
Cable and wireless phone revenue offset weakness in the media division as the conglomerate completed the rebranding of City Montreal.
Corus raises Q1 earnings, despite overall revenue fall
The indie broadcaster saw lower TV ad sales impact its revenue line, as higher radio returns offset a fall in overall TV revenue.
DHX Media sells fourth season of Caillou to PBS Kids
The sale came as DHX Media swung to a first quarter loss after recently closing a deal to acquire Cookie Jar Entertainment to create Canada's largest kids entertainment company.
Lionsgate posts Q1 loss on movie releasing expenses
The Canadian studio posted a drop in the period despite sharply higher revenue from the release of The Hunger Games.
Telus posts higher Q1 earnings, in part on new Optik TV sign-ups
Telus posted solid Q1 earnings as it bundles internet and home and wireless phone services with its IPTV TV service to draw new customers from rival Shaw Communications.
Strong Q1 wireless results help Quebecor Inc. offset soft TV ad market
The diversified Quebec media giant posted sharply higher first quarter earnings, due mainly to a favourable settlement of financial instruments.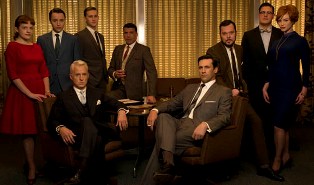 Lionsgate surprises with Q1 profit on TV gains
A growing and successful TV business is helping the Canadian producer deal with the risk and uncertainty of the theatrical movie releasing game.