Prodigy Pictures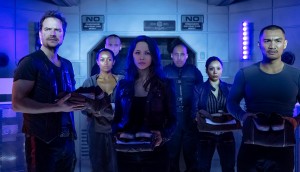 Production underway on Dark Matter season three
The intergalactic sci-fi series will return to Bell Media's Space channel and NBCUniversal's Syfy in 2017.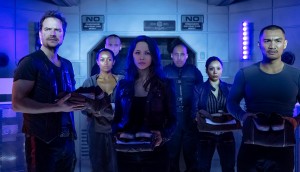 Syfy renews Dark Matter for season three
U.S. channel Syfy has renewed the Canadian sci-fi series from Prodigy Pictures for another round.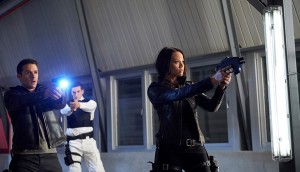 Syfy takes Dark Matter to season two
The U.S. net ordered up a 13-episode second season of the Prodigy Pictures drama series.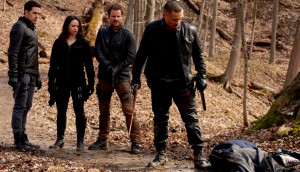 Dark Matter finale draws 397K
The conclusion to season one, which aired in two back-to-back episodes on Friday night, drew the show's largest overnight audiences to date.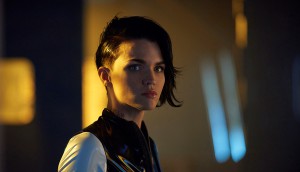 Space posts most-watched June since 2010
Killjoys and Dark Matter (pictured) have boosted Space's Friday nights, with 9 p.m. up fourfold over 2014.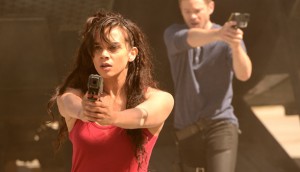 Killjoys bags 286K debut on Space
The sci-fi series about intergalactic bounty hunters bowed on Space on Friday, while Orphan Black wrapped its season-three run on Saturday.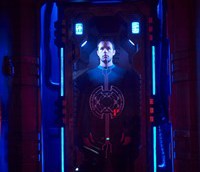 Dark Matter premieres brightly on Space
The Prodigy Pictures series bowed on Space on June 12 at 10 p.m., with the second episode to air after the premiere of Killjoys this weekend.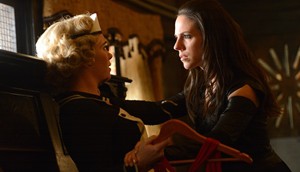 Showcase to end Lost Girl after fifth season
The Canadian drama received a super-sized 16-episode order for its finale.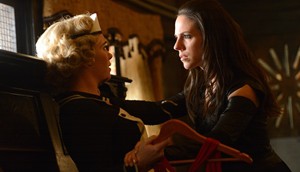 How super fans help TV series go global
From our print issue: how a subset of highly engaged fans helps Canadian genre series' earn international buzz and worldwide sales.
Lost Girl adds Copper's Kyle Schmid as guest star
Linda Hamilton is also reprising her third season guest role as a ruthless assassin in the series' fourth season, slated to premiere in November (Schmid pictured).
Cameras roll on season four of Lost Girl
The next 13 episodes of the series, which also airs on Syfy stateside, are slated to premiere on Showcase this fall.
Prodigy Pictures, Seven Arts Entertainment pen TV deal
Their new TV production joint venture's slate includes series Johnny Mnemonic, a spin-off of the Keanu Reeves-starring film (pictured).