Prairie Dog Film + Television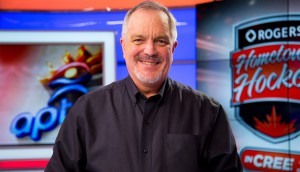 APTN: Giving the Indigenous community a voice
From Playback magazine: the broadcaster has become more relevant than ever as it prepares for its ambitious next phase after 20 years of broadcasting.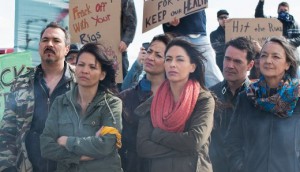 Netflix picks up Blackstone
All five seasons of the Prairie Dog Film + Television-produced series will head to the streamer this month.
Nomadic Pictures leads Rosies nominations
In total, 182 finalists across 23 class categories and 32 craft categories will compete in the 42nd annual Alberta Film and Television Awards. (Blackstone pictured.)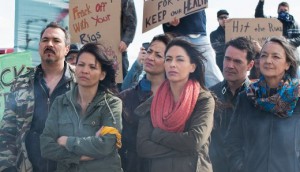 Cameras roll on fifth season of APTN's Blackstone
The latest cycle from Prairie Dog Film + Television is shooting in Edmonton through June 2015.
Blackstone, Hell on Wheels win big at 2014 Rosie Awards
Blackstone (pictured), from Prairie Dog Film + Television, and Nomadic Pictures' Hell on Wheels both took home five trophies following Saturday's gala.
Blackstone greenlit for fourth season
APTN orders eight more one-hour episodes of the Prairie Dog Film + Television drama.
APTN's Blackstone drama raises curtain on third season
The Canadian TV drama (pictured), long in limbo, is looking ahead with new-found assurance to a likely U.S. sale and fourth season.
Third season bow for APTN's Blackstone set for Sept. 25
John Cassini (pictured), Tinsel Korey and Cheri Maracle have been added to the cast, which includes returning leads Carmen Moore, Eric Schweig, Michelle Thrush and Steven Cree Molison.
Blackstone and the puzzle of Canadian drama authenticity
Playback goes on set in Edmonton to see a raw, authentic drama from APTN about First Nation power and politics told from the aboriginal point of view.