Plato Fountidakis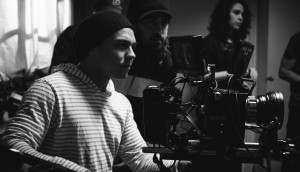 Production begins on sci-fi feature Enhanced
Director, writer and stunt performer James Mark will helm the action feature, which stars 19-2's Adrian Holmes.
Lost Girl third season January launch to include special, new app
The tie-in app is to feature an original storyline penned by the show's writers and lets users create their own mystery-solving character.
Linda Hamilton to guest star in Showcase's Lost Girl drama
The Terminator star (pictured) is to play the role of Acacia, a tough, sexy and ruthless assassin that spells trouble for Bo in the upcoming third season.
Lost Girl begins season two production
The supernatural drama will be filmed at a Toronto soundstage as well as on location across the city until Sept. 22.