Phyllis Laing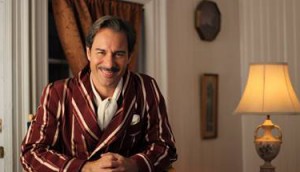 Attraction takes sales rights to Considering Love and Other Magic
Montreal's Attraction Distribution will handle international sales for the upcoming feature starring Eric McCormack.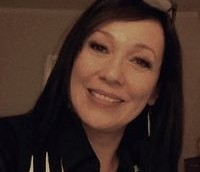 'Cashing In' star Tina Keeper on opening doors for aboriginal artists
"One of the things I've learned is a lot of success is due to opportunity," the veteran actor-turned-producer told Playback Daily.
Joey King, Kevin Pollak board Sean Garrity's Borealis (exclusive)
The road trip movie will shoot in Winnipeg this fall. (Garrity pictured.)
TIFF13: FilmBuff takes on Burt's Buzz
New York-based digital distributor FilmBuff has taken the theatrical and VoD rights to Everyday Pictures' Burt's Buzz (pictured), a documentary on Burt's Bee's founder Burt Shavitz.
Guy Maddin to turn seances for lost silent films into a feature
The partnership with the NFB and Phi Films will include an installation based on a 2012 live streaming of paranormal visits in Paris (Maddin pictured).
On Screen Manitoba announces new board
The non-profit organization revealed this year's changes to its board of directors.
Pre-production starts on Winnipeg shoot of Strings
The indie drama from U.S.-based Strings of Film, stars Lucas Till (Walk the Line), Kherington Payne (So You Think You Can Dance) and Maria Bello (A History of Violence, pictured). Buffalo Gal and Entremedia Digital partner to form film, TV company
Buffalo Media Group will produce live action and animated feature film and TV projects and new media content, and provide VFX services out of its offices in Toronto and Winnipeg.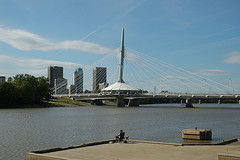 Winnipeg gets studio for first animated movie
Opus Visual Effects and Buffalo Gal Pictures have pacted to produce Emma's Wings: A Bella Sara Tale in 3D.