Photo Galleries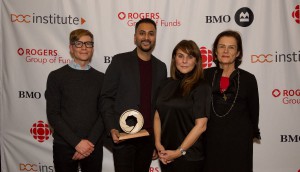 Photo Gallery: 2018 DOC Institute Awards
Cinematographer Zoe Dirse and filmmaker Amar Wala were honoured at the DOC Institute's annual awards ceremony at the Gladstone Hotel.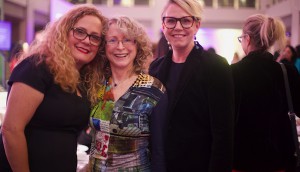 Photo Gallery: WIFT-T Crystal Awards 2018
The event saw the organization honour its 2018 mentorship cohort and the work of industry veterans like Karen-Thorne Stone, Deb Day and Edwina Follows.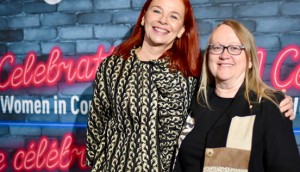 Photo gallery: CBC, CMF celebrate Women in Comedy
The evening saw Catherine Tait (CBC/Radio-Canada) and Valerie Creighton (CMF) among those celebrating the achievements of women in comedy with Ottawa's political crowd.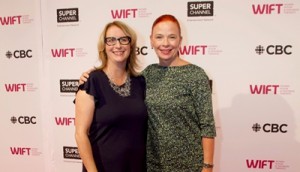 Photo gallery: 2018 WIFT-T Reception at TIFF
The annual fundraiser saw leaders from CBC, Telefilm and TIFF come out to honour the achievements and contributions of Canadian women in the entertainment industry.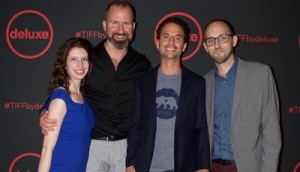 Photo gallery: 2018 TIFF by Deluxe party
This year's annual TIFF by Deluxe soiree celebrated the creative talent behind the films at this year's festival.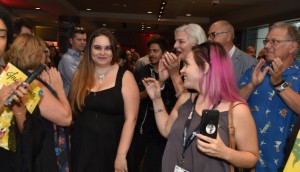 Photo gallery: 2018 CMPA Indiescreen Awards
The evening saw Simone Urdl and Jennifer Weiss from The Film Farm and Prowler Film's Caitlin Grabham honoured for their work.
Photo gallery: CFC Annual BBQ Fundraiser 2018
The organization celebrated its 30th anniversary in style and unveiled a new five-year initiative with Netflix.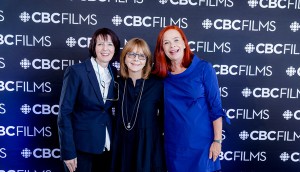 Photo gallery: CBC Films launch
The pubcaster unveiled its new film brand and toasted TIFF at a luncheon event in Toronto.
Photo gallery: Tribeca Talks
Canadian writer/director Mary Harron was the subject of the in-conversation series "Tribeca Talks: The Journey inspired by Tumi," which came to Toronto on July 9.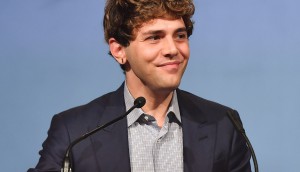 Photo gallery: 2018 Talent to Watch reception
Bell Media and the Talent Fund celebrated Telefilm Canada's incoming Talent to Watch participants at a reception last week.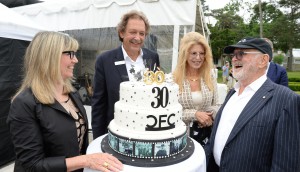 Photo Gallery: 2018 CFC Garden Party
Producers and industry members came together to toast the CFC's 30th anniversary at its annual garden party.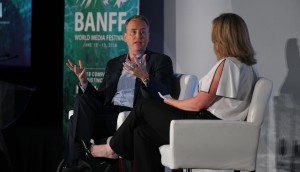 Photo Gallery: 2018 Banff World Media Festival
Missed the 2018 Banff World Media Festival? See the Rockie Award winners, panelists and global media leaders here.