Phase 4 Films
Archstone takes on My Awkward Sexual Adventure
The L.A.-based co acquired international distribution rights to the film from Manitoba producers Jonas Chernick (pictured) and Juliette Hagopian, which makes its TIFF debut Sept. 11.
Phase 4 Films takes Bindlestiffs for Kevin Smith's banner
The U.S. high school comedy is the first picture to be released by the Canadian distributor under its recently unveiled Kevin Smith's SModcast Pictures Presents label.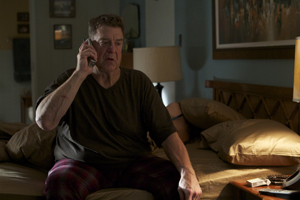 Phase 4 Films, Mongrel buy in Cannes for Canadian market
Indie distributor Phase 4 Films has acquired the Canadian rights to writer/director Kevin Smith's Red State, and plans a country-wide theatrical release in the coming months.
Phase 4 Films lands The Borgias and Camelot home ent rights
Phase 4 Films and prodco Take 5 Productions will release The Borgias and Camelot on DVD and Blu-ray this coming fall.