Peter Mettler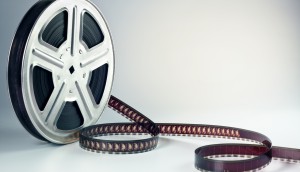 TIFF looks to preserve pre-digital movie materials
Canadian filmmaker Peter Mettler and eOne/Les Films Seville were among those to donate more than 1,400 film prints to the Toronto festival's archives.
Available Light film fest screens Yukon Gold world premiere
The Yukon film festival, which runs to Feb. 10, also includes a master class with doc filmmaker Peter Mettler on Thursday (Yukon Gold pictured).
Hot Docs to honour Blank
The American documentarian (pictured) receives the 2013 Outstanding Achievement Award, while the festival will also celebrate filmmaker Peter Mettler with a 'Focus On' retrospective.
RIDM reveals roster
The 15th Montreal International Documentary Festival (RIDM) has revealed its line-up, which includes Yung Chang's The Fruit Hunters (pictured), Leviathan, 5 Broken Cameras and Detropia.
End of Time to open RIDM
The Montreal International Documentary Festival has named its opening and closing films for this year, with the Quebec premiere of Peter Mettler's The End of Time (pictured) kicking off proceedings on Nov. 7.
TIFF12: The documentary wrap
Here's a wrap-up of all of the key documentary news from the event's 11 days, from the red carpets and parties, to the directors and the deal-making.
TIFF12: U.S., international deals inked for Mettler's End of Time
Swiss-Canadian filmmaker Peter Mettler's documentary The End of Time (pictured) has been picked up by First Run Features for U.S. distribution, with deals also penned with distributors in Poland and Australia.
TIFF12: Mettler's Time arrives in Toronto
As the Toronto festival kicks off, veteran Canadian/Swiss filmmaker Peter Mettler (pictured) talks about attempting to film the impossible with his latest documentary The End of Time.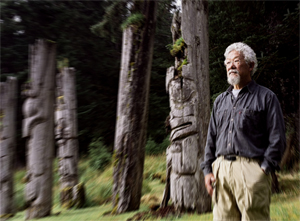 Suzuki doc wins at Canadian Environmental Media Awards
Sturla Gunnarson's Force of Nature: The David Suzuki Movie, a film based on the veteran Canadian scientist and environmental activist, earned the international award of excellence Saturday night at the Canadian Environmental Media Awards.