Paul Haggis
Paul Haggis drops lawsuit against sexual assault allegations
The Canadian director initially filed a lawsuit against publicist Haleigh Breest after she alleged that he sexually assaulted her.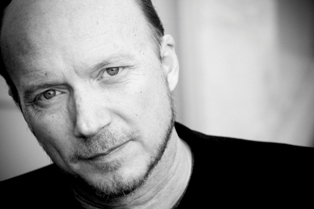 Paul Haggis accused of sexual misconduct
Following a December lawsuit filed against the Canadian director, three additional women have come forward with allegations.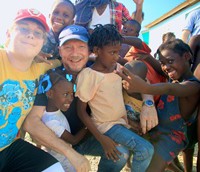 2014 Humanitarian Award: Paul Haggis
Playback's Canadian Film and TV Hall of Fame 2014 Humanitarian Award winner is Paul Haggis, founder of the Haiti-focused non-profit Artists for Peace and Justice.
Canadian Film Centre unveils 19 film program residents
The program, chaired by Paul Haggis (pictured), sees emerging filmmakers mentored as they take feature projects from development to script and packaging phases.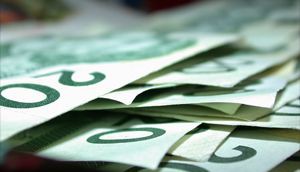 D Films closes financing deal for growth
Jim Sherry's indie distribution outfit has arranged a credit facility with the U.S.-based East West Bank to grow its film releasing slate.
Bell Media unveils drama development slate
Almost 30 projects in all, with creative from Paul Haggis, Borealis' Andrew Wreggit, and Suzette Couture, are parked with the Canadian broadcaster.
TIFF13: Paul Haggis' 'Third' act
The Canadian director (pictured) discusses his Elgin superstition and shopping the indie Third Person at Toronto.
TIFF13: Sobol, McKellar, Chechik films to get gala treatment
Director and CEO Piers Handling and artistic director Cameron Bailey also on Tuesday morning announced the festival's opening and closing galas.
D Films gets Canuck rights to Paul Haggis' Third Person
The drama follows three couples as their international love stories intertwine in Rome, Paris, and New York, and stars Kim Basinger, Adrien Brody, Liam Neeson, James Franco, Mila Kunis, Olivia Wilde and Maria Bello (Haggis pictured).
CFC reveals Actors Conservatory talent
The Conservatory will offer eight well-established actors and actresses (including Supinder Wraich, pictured) the chance to hone their skills, network, and work alongside big industry players.
CFC unveils Cineplex film program talent
Program rigorously develops projects for the Canadian and international market, says program manager Erica Proudlock.
Sarah Polley to adapt Atwood's Alias Grace for the big screen
The page-to-screen adaptation is one of 29 projects receiving seed financing from Astral's Harold Greenberg Fund during its latest funding round.