Paul Barkin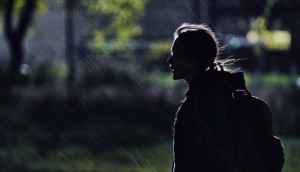 Goulet's Night Raiders brings its dystopian world to Toronto
Now in production, the sci-fi film boasts Taika Waititi as an executive producer, with Toronto's Alcina Pictures and Manitoba's Eagle Vision coproducing alongside New Zealand's Miss Conception Films.
Alcina Pictures rolls camera on revenge thriller in Norway
The cast for the Canada-Nordic coproduction from writer-director Kjersti Steinsbo includes Siren Jorgensen and Frode Winther.
The Colony in production in Toronto and North Bay
The sci-fi thriller is shooting in studio and on location inside North Bay's former NORAD base, the Underground Complex.
Alcina Pictures' The Colony set for production in Toronto
Writer/director's Jeff Renfroe's long-awaited sci-fi thriller is booked into Pinewood Toronto Studios from Feb. 22 to the end of March.