Pascal Trottier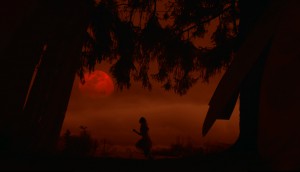 Coming Soon: Hellions
Whizbang Films' Frank Siracusa talks about the distribution strategy behind Bruce McDonald's Hellions, which hits theatres and iTunes Friday.
Robert Patrick joins Hellions cast
The Terminator 2 actor (pictured) joins Bruce McDonald's latest feature, now in production in Toronto.
Cameras roll on Bruce McDonald's Hellions
Rossif Sutherland, Chloe Rose and Rachel Wilson round out the cast for the latest genre pic from the Pontypool director (pictured).
The Colony in production in Toronto and North Bay
The sci-fi thriller is shooting in studio and on location inside North Bay's former NORAD base, the Underground Complex.
Alcina Pictures' The Colony set for production in Toronto
Writer/director's Jeff Renfroe's long-awaited sci-fi thriller is booked into Pinewood Toronto Studios from Feb. 22 to the end of March.