Parked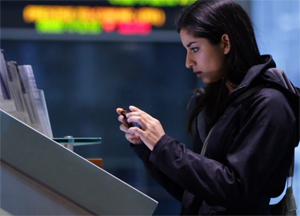 Guidestones: Sunflower Noir big winner at Vancouver Web Fest
Secret Location and Touchpoint Films' Whatever, Linda was another multiple award winner at the festival (Guidestones: Sunflower Noir pictured). Parked, My Lupine Life among Vancouver Web Fest nominees
Nine "best of" awards will be presented at the second annual edition of the festival, to run from March 6 to 8 in Vancouver. (Parked pictured)
Partying and parenthood have playdate in Parked
Behind the scenes of the risque new web series from Siobhan McCarthy and Adam O. Thomas.