Paddy Bickerton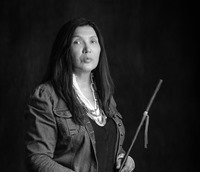 Loretta Todd's Monkey Beach rolls in B.C.
The filmmaker's first full-length narrative feature, which stars Adam Beach and Grace Dove, is produced by her Mama-oo Pictures shingle and Reunion Pacific Entertainment.
Reunion Pictures names Paddy Bickerton president
The naming of Bickerton (pictured) to the top posting follows the recent order for the second season of the company's drama Continuum.