Original Productions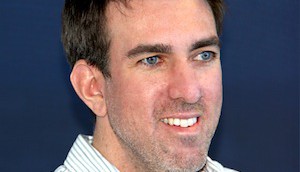 Cineflix Media names new unscripted development boss
Brandon Killion (pictured), formerly with Gurney Productions and Original Productions, will be based in Los Angeles.
Sean Cisterna's 30 Ghosts doc spawns talks for U.S. reality series
UPDATED: Storage Wars producer Original Productions is in early talks with Kim Hadfield, an Ontario horse farmer (pictured, centre), for a ghost-chaser reality series.
Storage Wars Canada unveils broadcast details, brand opps
The reality show premieres Aug. 29 on OLN with a rebroadcast on City, and a sneak peek premiere at Fan Expo on Aug. 24.
TV auctioneers Dan and Laura Dotson on casting Storage Wars Canada
"Canada is full of characters, just like anywhere else, and it's just a matter of sifting them out and saying, okay, here's a really good guy. He knows what's he's doing," Dan Dotson told Playback.