NXNE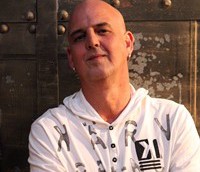 NXNE expands film fest focus
This year, the Toronto festival will screen films that are not focused on music for the first time. (Film programming manager Cameron Carpenter pictured)
Films dominate Canadian Comedy Awards nominations
The handing out of the beaver statuette, to winners in live, film, television, radio, and internet categories, will take place in Ottawa Oct. 6 (Show host Peter Anthony pictured).
Weekly roundup: Festival lineups, new apps and renewals
Among other news, Kim Nguyen's War Witch (pictured) will play at the up-coming Toronto Black Film Festival, and Vancouver's Core Music Agency unveils a host of new composers it's managing.
How Canuck actor's role became a Serbian cultural icon
The makers of Slaughter Nick for President on how '90′s TV show Tropical Heat spawned an unusual documentary.
Music on the marquee at NXNE
Film festival manager and assistant programmer Cameron Carpenter tells Playback about deal-making and exposure for filmmakers at the music-themed fest.