Northern Dancer Pavilion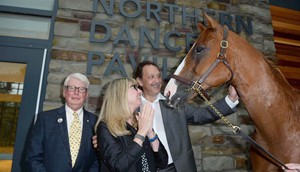 Photo Gallery: Grand opening of CFC Northern Dancer Pavilion
It rained cats and dogs, but that didn't stop racehorse Ada Storm from coming out to honour the naming of the CFC's new venue after her great-great grandparent Northern Dancer.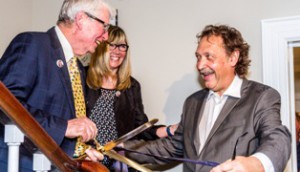 CFC opens new Northern Dancer Pavilion
The new rehearsal, studio and event space marks the final phase of the centre's $12 million Windfields Campus Improvement Project.
Weekly roundup: OLN summer schedule, NSI program news
This week's package of briefs include news of construction starting on a new Canadian Film Centre pavilion (VIP sod-turning pictured).