Noreen Halpern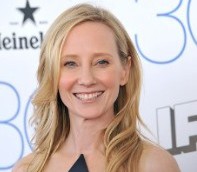 Halfire back with Aftermath
Noreen Halpern's prodco has a new series greenlit with Space and Syfy, starring Anne Heche (pictured).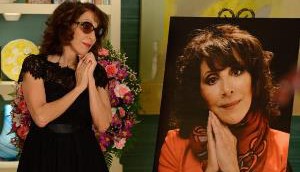 No season two for Working the Engels
The half-hour comedy coproduction will not return for a second season on Global TV.
Halfire drama in development with NBC, Shaw
ROPE, a one-hour police procedural drama, was based on an idea from Tassie Cameron and Calum deHartog (pictured).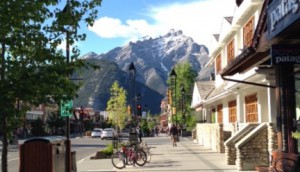 Banff 2014: Top 10 takeaways
From the 2014 Banff World Media Festival, 10 key trends shaping the TV business right now.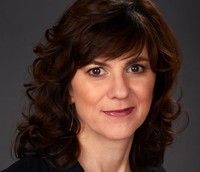 Halfire hires Julie Hope as COO
The former Insight Productions exec (pictured) takes on the top finance job at Noreen Halpern's prodco.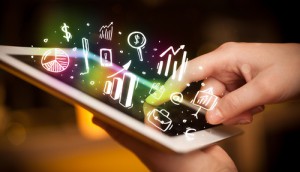 Prime Time 2014: Producers in digital dust up
Delegates at the producers conference debated which new funding and financial models would allow the industry to survive and thrive in a fast-changing digital world.
NBC to coproduce Working the Engels
The deal marks the first time a U.S. network and Canadian broadcaster have collaborated to produce a half-hour network comedy (star Andrea Martin pictured).
Working the Engels adds guest stars
Among the Canadian actors taking on guest roles is Colin Mochrie (pictured), who will play a long-suffering accountant at the family law practice.
The Comedy Network gets into business with Kevin Smith
The American filmmaker's movie review series Spoilers is headed to the Bell Media channel via a coproduction deal between Halfire-CORE Entertainment and SModCo.
Production on Working the Engels starts in Toronto
Halfire-CORE Entertainment added new cast (Azura Skye pictured) to the Global Television comedy, which is shooting through Jan. 15.
Kacey Rohl joins Working the Engels
The Canuck actor (pictured) joins Andrea Martin in Global's upcoming comedy series written by Katie Ford and Jane Ford and produced by Halfire-CORE Entertainment.
Strategic Partners: Noreen Halpern on successful copros (part 2)
The second of Playback's two-part story on coproduction success from Strategic Partners in Halifax, NS, featuring veteran TV producer Noreen Halpern.