Nicholas Campbell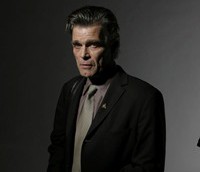 Playback Canadian Film & TV Hall of Fame: Nicholas Campbell
From Playback magazine: Campbell, whose lengthy career includes the iconic role of Dominic Da Vinci, enters the Hall of Fame as one of Canada's most authentic on-screen talents.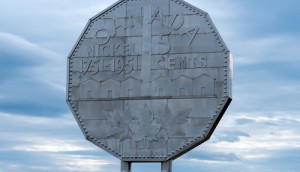 Sudbury sets the scene for Unearthing
Cameras will roll this week on Unearthing, a feature film from co-directors Jon Deitcher and Natalino Lattanzio.
Eric Balfour, Nicholas Campbell board Backcountry (Exclusive)
The Haven duo join a cast that includes Missy Peregrym and Jeff Roop as writer/director Adam MacDonald continues shooting his survival thriller (Balfour pictured).
Breakthrough acquires two Canuck films for Cannes
Jeff Stephenson's Cubicle Warriors (pictured) and Gail Harvey's Looking is the Original Sin will have their world premieres at the market in May.
Michael Seater, Joe Dinicol and Alan Thicke join Cubicle Warriors
The indie feature about two grads trying to stop a crooked investment banker from closing a deal on student loans from director Jeff Stephenson is shooting in North Bay, Ontario.