NHL
Rogers Media, CBC extend NHL deal
The newly inked seven-year agreement will keep Hockey Night in Canada and the Stanley Cup playoffs on the pubcaster until 2026.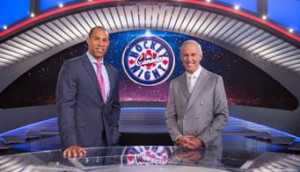 Rogers Media shakes up hockey coverage
The company will air fewer regional pre-game shows as part of the new mandate, with at least 11 positions removed in order to cut costs and shift programming.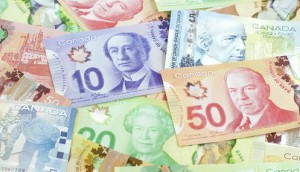 NHL deal contributes to Rogers Media Q2 revenue increase
While overall profits dipped, the company's media division saw revenue growth related to NHL, Sportsnet, the Jays and Next Issue Canada.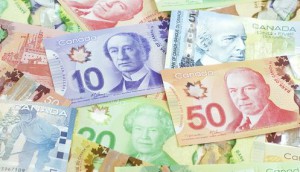 TVA Group posts Q1 loss following NHL deal
The media co reported a $14.7 million loss for the quarter ending March 31.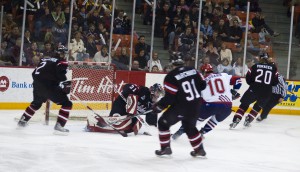 TVA Sports adds 'temporary' channel for NHL playoffs
The Quebecor sports network is looking to capitalize on its exclusive French-language rights to the NHL playoffs with TVA Sports 3.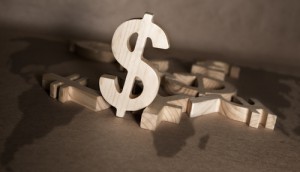 Rogers Comm. Q4 earnings drop, despite higher overall revenues
Gains in revenue from the NHL licensing deal and Sportsnet properties offset continuing softness in print and TV advertising.
CBC, Rogers Media to share Mr. D and Young Drunk Punk (exclusive)
After partnering to keep Hockey Night in Canada on CBC, both networks have carved out exclusive windows for season four of the Gerry Dee-starrer and the rookie Bruce McCulloch chuckler.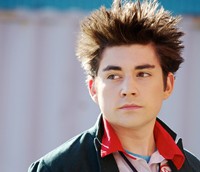 City sets launch dates for Sunnyside, Young Drunk Punk
Rogers Media is pitting its new sketch comedy series against CTV's Comedy Thursdays. (Young Drunk Punks' Tim Carlson pictured)
Rogers Communications posts lower earnings
Cable revenue fell on continuing TV subscriber losses, partially offset by continued internet revenue growth.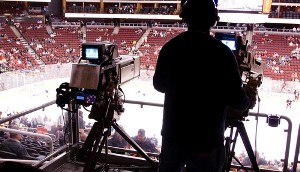 Sportsnet hits audience record with Leafs home opener
The Toronto Maple Leafs' first home game against the Montreal Canadiens pulled in an average audience of 2.01 million.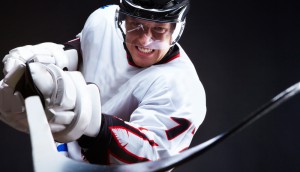 A guide to NHL changes in Canada
With the puck now dropped on a new NHL season, a recap of how changes over the last year have impacted the league's broadcasts in Canada.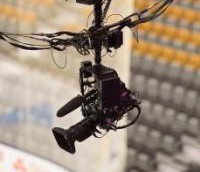 Rogers gives customers an exclusive NHL view
The company has rolled out a $10 million addition to its GameCentre Live digital platform that will give exclusive camera angles to Rogers customers.