NFB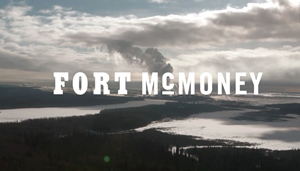 Fort McMoney comes to life
From our print issue: the NFB's docu-game bridges real and virtual worlds, lending an extra dimension to transmedia storytelling.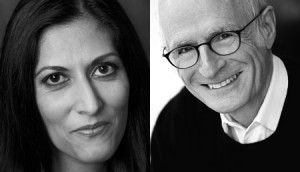 NFB parts ways with Din, Perlmutter
The film board and senior exec Ravida Din (pictured, left), have parted ways, and former NFB chair Tom Perlmutter's advisory role has ended after two months.
Q&A: The Exit Interview with Tom Perlmutter
From our print issue: Playback catches up with the now-former NFB head to discuss his concerns about Canada's screen industries.
NFB chair Tom Perlmutter to step down
Tom Perlmutter is to step down as government film commissioner and chair of the National Film Board of Canada at the end of this year.
Monique Simard appointed SODEC president and CEO
The trailblazing National Film Board French program director general leaves for the Societe de developpement des entreprises culturelles.
National Board of Review lauds acclaimed Polley doc
America's National Board of Review (NBR) has named Sarah Polley's Stories We Tell (pictured) as the best documentary of 2013.
Stories We Tell shortlisted for Oscar nomination
The Sarah Polley-helmed feature is one step closer to securing an Academy Award nomination in the Documentary Features category.
NFB, Netflix expand agreement
The streaming service has added more Canadian documentaries to its offering and renewed NFB titles already available through its service.
Canuck animated shorts move ahead in Oscar race
Chris Landreth's Subconscious Password and Jonathan Ng's Requiem for Romance (pictured) are among four Canadian-produced films shortlisted for the 86th Academy Awards.
NFB names Montreal animation studio head
Michael Fukushima (pictured) becomes executive producer of the English program's cartoon factory.
Cinephil hires former NFB exec Heather Wyer
Israeli distributor Cinephil is expanding its sales team by taking on Heather Wyer (pictured), the former head of international sales for the National Film Board of Canada (NFB).
Guy Maddin to turn seances for lost silent films into a feature
The partnership with the NFB and Phi Films will include an installation based on a 2012 live streaming of paranormal visits in Paris (Maddin pictured).