NextMedia
Interactive digital media industry worth $3.8B in Canada: study
Research released by the Canadian Interactive Alliance shows revenues in the industry rising but the number of full-time jobs isn't keeping pace.
BroadbandTV founder Rafati named Executive of the Year
Shahrzad Rafati, founder and CEO of BroadbandTV, becomes the first woman named Executive of the Year at nextMEDIA Digi Awards.
nextMEDIA: Mobile success means creating mobile-first strategies
Panelists agreed that publishers and advertisers need to move away from just adapting online experiences to mobile devices, and focus on activation elements.
nextMEDIA: Meeting growing digital video demand first step to monetization
According to a panel of industry execs at the Toronto conference, online publishers must demonstrate that their premium content can net consistent audiences that can be sold to advertising media buyers.
nextMEDIA: Creators should capitalize on mobile, digital video
"At the end of the day, with video usage, you're extending [content] reach, not cutting reach," comScore VP Canada Bryan Segal (pictured) told Playback ahead of the conference taking place Dec. 3 and Dec. 4.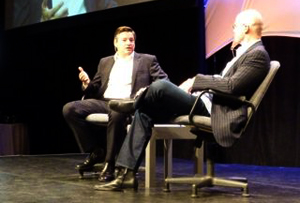 Netflix: Why Cancon producers are in business with us
Netflix topper Ted Sarandos tells critics at the Banff World Media Festival that Canadian producers welcome getting into business with the US video streaming giant for its generous licensing deals.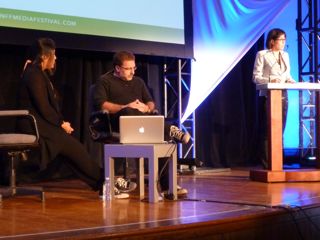 Magic Lantern's Genie in a Bottle
The CEO of the new media co shares tips for transmedia success with the Banff World Media Festival crowd.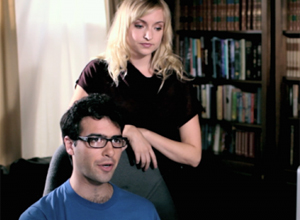 Moderation Town wins at NATPE
Stitch Media's online comedy series Moderation Town has scooped up the honors for the nextMedia Digital Launch Pad at NATPE.
Searching for the digital long tail
There's nothing new in the Internet's long tail.
NextMEDIA keynote detained at Pearson Airport
This is awkward: NextMEDIA keynote speaker Michael Wolff on Monday got hauled into the penalty box by Canadian customs agents at Pearson International Airport in Toronto.
The digital earthquake is coming
The open Internet is being closed and colonized by digital giants like Apple, Netflix and Facebook that stand to control the media business for a generation, according to Newser.com founder Michael Wolff.