National Film Board
CFC, NFB relaunch Creative Doc Lab
The documentary program, which has supported films such as Stories We Tell by Sarah Polley (pictured), will begin its third installment in September.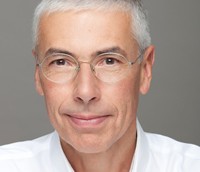 NFB cuts 16 jobs, creates new posts in latest restructuring
Almost half of the reductions will come from the organization's educational workshops, while several new posts are being created in other divisions. (NFB chair Claude Joli-Coeur pictured.)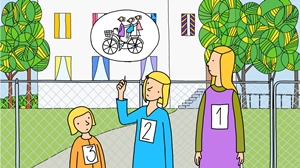 NFB film nabs animated short Oscar nom
Torill Kove's Me and My Moulton will compete against four other films for the prize.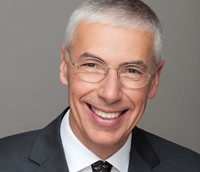 Claude Joli-Coeur named head of NFB
Joli-Coeur has been the interim chair of the NFB since Jan. 1 following the departure of Tom Perlmutter.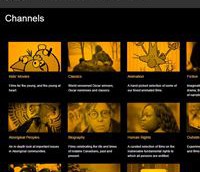 NFB pacts with NSI on Aboriginal doc course
With the new partnership, projects completed by participants in the course will be streamed on NFB.ca, with the NFB also offering mentorship during postproduction.
NFB, Herman's House win Emmy Awards
A Short History of the Highrise, Storyline's Herman's House and an episode of the fifth estate were among the projects that picked up awards on Monday.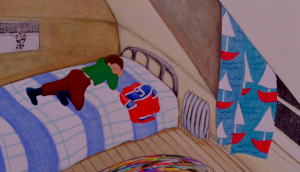 NFB launches merch line with Roots
How the National Film Board chose a partner for its first-ever licensing deal.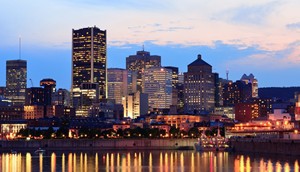 Montreal-focused filmmaker residency launched
The Conseil des arts de Montreal, SODEC and the NFB have joined forces to create a residency for Montreal filmmakers from culturally diverse communities.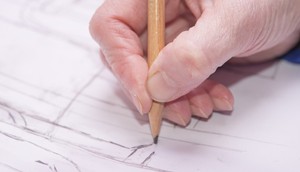 Ottawa animation fest feature lineup announced
This year's edition of the Ottawa International Animation Festival will feature the NFB-produced animated documentary Seth's Dominion.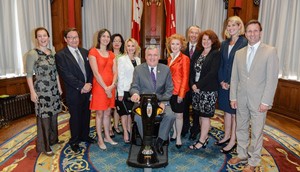 Photo gallery: The NFB's 75th anniversary gala
The venerable institution marked 75 years of filmmaking in a special ceremony at Queen's Park in Toronto.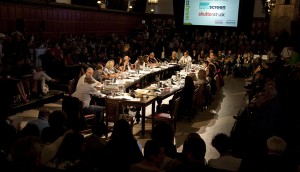 Let There Be Light, The Price We Pay set for Hot Docs Forum
New films from EyeSteelFilm, Roast Beef Productions and the NFB are among 19 projects selected to pitch at the Hot Docs Forum in Toronto.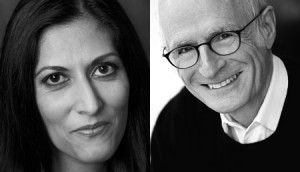 NFB parts ways with Din, Perlmutter
The film board and senior exec Ravida Din (pictured, left), have parted ways, and former NFB chair Tom Perlmutter's advisory role has ended after two months.