my awkward sexual adventure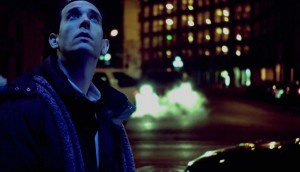 Awkward Sexual Adventure lands more remake deals
Five years after the film premiered at TIFF, Banana-Moon Sky and julijette Inc's indie feature has secured more adaptation deals in Russia, India and elsewhere.
Archstone takes int'l sales rights to Sean Garrity's Borealis
The Los Angeles sales agent also sold Garrity and Jonas Chernick's 2012 comedy My Awkward Sexual Adventure into 30 territories worldwide. (Chernick pictured)
Films dominate Canadian Comedy Awards nominations
The handing out of the beaver statuette, to winners in live, film, television, radio, and internet categories, will take place in Ottawa Oct. 6 (Show host Peter Anthony pictured).
Lithuanian remake deal for My Awkward Sexual Adventure
The option deal follows earlier agreements for remakes of Sean Garrity's 2012 comedy for France and South Korea.
France, South Korea take remake rights to Awkward Sexual Adventure
The film's producer, writer and star Jonas Chernick (pictured) tells Playback about the reasons Sean Garrity's sex comedy has generated international interest.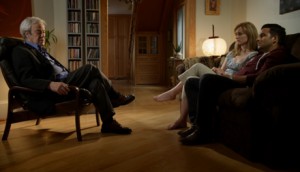 Santa Barbara adds ten Canadian films to its competition slate
Sean Garrity's My Awkward Sexual Adventure, James Genn's Old Stock and Jeremy LaLonde's Sex After Kids (pictured) have been booked into competition at the festival.
My Awkward Sexual Adventure gets U.S., international sales
Tribeca Film picked up the film, directed by Sean Garrity and produced by Jonas Chernick and Juliette Hagopian, in the U.S. ahead of a March 2013 release, amongst other territory sales.
My Awkward Sexual Adventure wins Whistler audience award
Sean Garrity's latest film, which bowed in Toronto, also screened as part of the Borsos competition in Whistler.
Gersh signs Sean Garrity for U.S. representation
The U.S. talent agency tied up with the Winnipeg filmmaker (pictured) after seeing My Awkward Sexual Adventure at the Toronto International Film Festival.
Whistler Fest adds to Borsos competition lineup
Eight Canadian titles will compete, including Martin Laroche's Fair Sex, Sean Garrity's Blood Pressure and My Awkward Sexual Adventure and David Mortin's Mad Ship (pictured).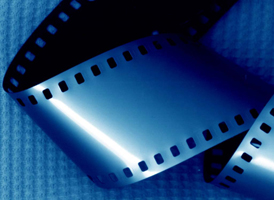 TIFF12: Totting up the value of Toronto for Canadian filmmakers
Winnipeg's Sean Garrity says getting the "official-selection-Toronto-wreath" can boost a film's sales and audience appeal.