Muse Entertainment
Ben Kingsley to star in Muse's Tut miniseries
The Spike TV show will be shot in Morroco and Canada from September to December 2014.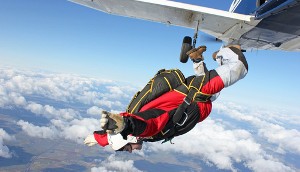 Sky Jumpers lands on History
The Muse Entertainment Factual doc was commissioned by Shaw Media and shot on GoPros and Sony cameras.
CTV ending Played
Bell Media confirms that it will not be bringing back the undercover cop drama next season.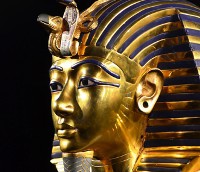 Spike greenlights Tut miniseries from Muse
The six-hour miniseries is part of a programming push by Spike TV to attract more female viewers.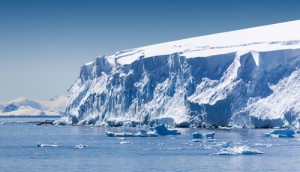 Shaw, Muse begin production on March to the Pole
The High Arctic-set doc is set to air on History Canada later this year.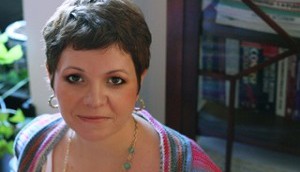 Verite Films names Jocelyn Cornforth as development head
The veteran screenwriter, story editor and series creator brings Canadian and U.K. experience to Virginia Thompson's production shingle as she looks to make global dramas.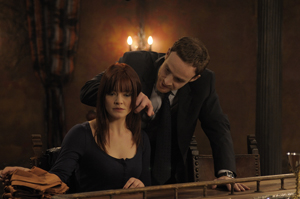 Syfy cancels Muse's Being Human after fourth season
"They've saved the best for last with the final six episodes that revisit the story's beginning," the U.S. channel said Tuesday in a statement.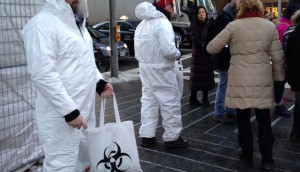 Showcase doubles down on Helix marketing
Shaw Media is reaching out across platforms to draw viewers to the new sci-fi series, which was shot in Montreal this summer.
Cameras roll on Bomb Girls movie as cast, drama take a final bow
Meg Tilly, Jodi Balfour, Charlotte Hegele, Ali Liebert, Antonio Cupo, Anastasia Phillips, Michael Seater and Peter Outerbridge are reprising their original roles.
Canadians unveil flurry of series sales at MIPCOM
Nelvana Enterprises, Muse Distribution International and Bristow Global Media were among the Canadian players unveiling deals on the Croissette.
U.K.'s Channel 5 picks up CTV drama Played
The homegrown cop drama from Montreal's Muse Entertainment and Back Alley Film Productions premiered Oct. 3.
Corner Gas' Virginia Thompson on staying small to take on the world
The Verite Films co-founder (pictured) talks to Playback about signing a first look deal with Muse Entertainment to reach international broadcasters with new shows.