Murdoch Mysteries
It's full stream ahead for Netflix and Murdoch Mysteries
An expanded licensing agreement between the subscription service and CBC now includes the period drama, as well as new seasons of Republic of Doyle and Dragons' Den.
MIPCOM13: Ovation buys Murdoch Mysteries for the U.S. market
The sale by Shaftesbury and ITV Studios Global Entertainment unveiled in Cannes will see the Canadian period drama air as The Artful Detective stateside.
Yannick Bisson to front The Adventures Of Napkin Man
Bisson, who also plays the titular character on the period Canadian detective series Murdoch Mysteries, will play a teacher in the kids TV series (pictured).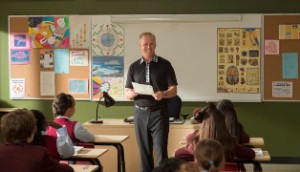 CBC shifts Mr. D and The Ron James Show to Wednesdays
A spokesman said the pubcaster was making a "minor tweak" early in the winter season (Mr. D pictured).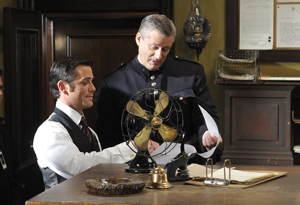 Kirstine Stewart on how CBC's premiere week fared
The EVP of English services tells Playback the pubcaster is happy with the seasonal start of programming, which included a soft series debuts of Cracked but a record start for former City property Murdoch Mysteries (pictured).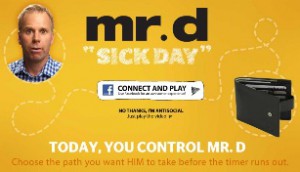 CBC shows off social TV apps for winter 2013 schedule
The pubcaster co-produced online and social media apps for a host of series, including Cracked, Mr. D (pictured) and Murdoch Mysteries.
Weekly roundup: Awards, acquisitions and events
Niobe Thompson and and Trevor Anderson split the inaugural Edmonton Film Prize at EIFF; OIFF awards; FremantleCorp brings westerns to TV; Minister Chan meets Murdoch (pictured).
Murdoch Mysteries shooting in Queen's Park with David Onley
The one-hour mystery series is the first to film at Ontario legislature in a decade.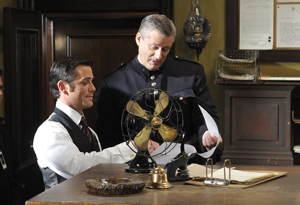 CBC picks up Murdoch Mysteries for a sixth season
It's back! The popular detective show will move from its previous home on Citytv to a new home on CBC in 2012.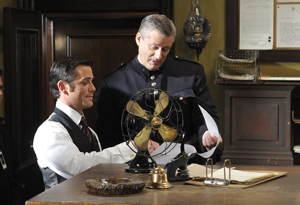 Murdoch Mysteries bidding adieu after fifth season
The Shaftesbury Films drama on Citytv is shooting its last season until early November.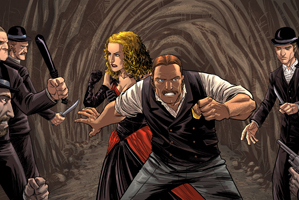 Alibi picks up Murdoch Mysteries online series
Shaftesbury's online Murdoch spinoff is heading across the pond to UKTV's crime channel.