Mulmur Feed Co.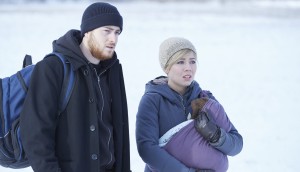 City sets premiere date for Between season two
The series from Don Carmody Television and Mulmur Feed Company returns with a new after-show, airing live online following the broadcast.
Peacock Alley, Don Carmody TV strike distribution pact
Peacock Alley Entertainment will handle international distribution for two shows developed by Don Carmody Television. (Don Carmody TV EVP David Cormican pictured)
Michael McGowan's Still sold to Samuel Goldwyn Films
The U.S. distribution deal comes as the the James Cromwell-starrer debuted at the Toronto International Film Festival.