MOW
Cameras roll on Second Opinion
The Incendo-produced TV movie is directed by Caroline Lebreche.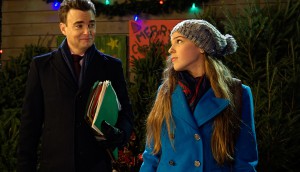 What's driving the MOW craze?
Production of TV movies and specials skyrocketed in 2016, with audiences – and broadcasters – looking for family friendly, uncomplicated fare.
Incendo hopes for a Sleeper hit
The company's second TV movie of the year is currently filming in Montreal.
Odyssey in production on MOW with Valerie Harper, Lauren Holly
The TV movie, filming in and around Fort Langley, B.C., is based on the novel by Ronda Rich.
John L'Ecuyer directing Sorority Surrogate for Reel One
The Lifetime TV movie has The Dead Zone's Chris Bruno top-lining the Toronto shoot through July 24.