Montreal
Production starts on 19-2, Bravo's Quebec cop drama adaptation
Benz Antoine (pictured), Maxim Roy, Isabelle Latendresse and Laurence Lebouef have joined the cast for the English language version of the popular French-language series.
Wim Wenders shooting latest 3D feature in Montreal
Every Thing Will Be Fine stars James Franco, Charlotte Gainsbourg and Marie-Josee Croze.
New Syfy series Helix begins production in Montreal
The 13-episode series, which stars several Canuck actors, follows a team of CDC scientists investigating a potential "hot zone" in a remote Arctic research facility.
NBCU scouting for sketch comedy talent in Toronto, Montreal
Mindful of successful Canadian sketch comedy series like This Hour Has 22 Minutes (pictured) and The Kids in the Hall, former Comedy Central executive-turned-producer Lou Wallach will make talent-spotting stops at Canadian comedy clubs.
Bravo acquires 19-2 from Sphere Media Plus and Echo Media
The French-to-English TV adaptation of a popular Quebec cop drama will be broadcast in early 2014.
Production begins on Mohawk Girls
The half-hour dramedy for APTN and OMNI Television from Rezolution Pictures is shooting in Quebec.
Equinoxe Films joins John McAfee movie in the works
Montreal-based Impact Future Media is spearheading the biopic based on the life story of the U.S. software guru (pictured).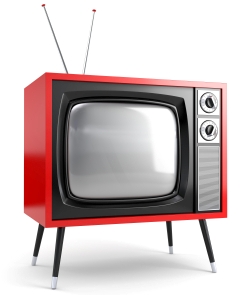 CRTC's Blais tells Rogers CJNT deal must benefit Canadians
The pro-consumer regulator insisted securing approval for Montreal TV station deal was not "a matter of promising to invest a certain amount into the Canadian broadcasting system."
Anne Le Bouyonnec appointed VP production at Modus FX
She will liaise between executive management and the production team, oversee resources and budgets, and ensure that on-floor production requirements are met.
Kenny Hotz performs first stand-up set in front of a live audience
The Kenny vs. Spenny star took to the stage at Cafe Cleopatra as Canadians make the running at the prestigious Just For Laughs international comedy festival.
Fantasia introduces animation sidebar, rebrands jury prize
The Montreal genre festival has launched the Axis section to showcase international animation, from social realism to mind-bending fantasy.
Fantasia genre fest announces program highlights
The Montreal fest will give a world premiere to Jennifer Lynch's Chained (pictured), debut a travelling art show and feature seven Canadian projects in the Off-Frontieres sidebar.