Mohawk Girls
Mohawk Girls greenlit to season three
The Rezolution Pictures dramedy goes into production this week in Montreal.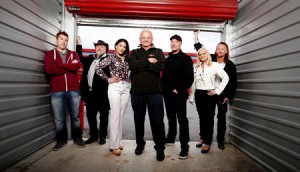 Rogers Fund invests $5.26M across 17 projects
Storage Wars Canada (pictured) and Mohawk Girls were among the television projects supported in this round of financing.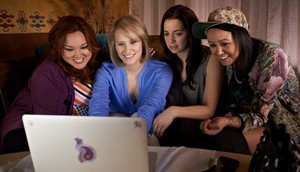 APTN, OMNI greenlight season two of Mohawk Girls
The series' two abbreviated seasons will run back-to-back this fall on both channels in multiple languages.
Production begins on Mohawk Girls
The half-hour dramedy for APTN and OMNI Television from Rezolution Pictures is shooting in Quebec.
Mohawk Girls gets the greenlight
The six-episode dramedy, produced by Montreal-based Rezolution Pictures, is slated to begin production in spring 2013 and will air on both APTN and OMNI Television.
APTN greenlights Mohawk Girls from Rezolution Pictures
Also on the production front, OLN has pacted with BBC America and UK's Channel Five to co-produce Wild Things, a travel series in search of wild insects.