Missy Peregrym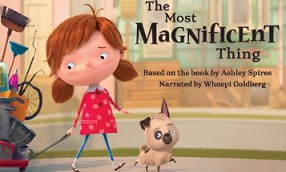 In brief: Whoopi Goldberg to narrate Nelvana animated short film
Plus: Jim Henson Company boards Omnifilm and Reality Distortion Field's Knights of Panterra, IMAX names a new president, and more.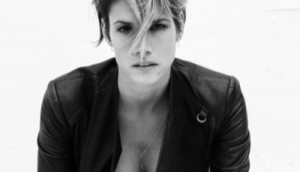 Production underway on season two of Van Helsing
Rookie Blue alum Missy Peregrym joins the cast of the drama, which airs on Netflix and Super Ecran in Canada.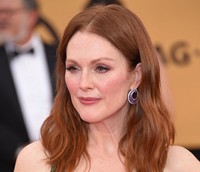 How the Canadian Screen Awards landed Julianne Moore
In a major coup for the industry's biggest night, Moore joins the presenter lineup for the CBC's March 1 show along with Missy Peregrym, Kevin Durand and Mark Critch.
IFC Midnight takes U.S. rights for Backcountry
Adam MacDonald's debut feature, which stars Missy Peregrym, debuted at the Toronto International Film Festival.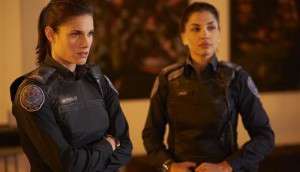 Fifth season shoot for Rookie Blue underway
Rent-A-Goalie's Oliver Becker and Matt Murray are the latest talent additions to the popular cop drama, now before the cameras in Toronto.
Eric Balfour, Nicholas Campbell board Backcountry (Exclusive)
The Haven duo join a cast that includes Missy Peregrym and Jeff Roop as writer/director Adam MacDonald continues shooting his survival thriller (Balfour pictured).
Missy Peregrym, Jeff Roop board Backcountry indie thriller
Writer/director Adam MacDonald's theatrical feature from Fella Films is shooting in Ontario and British Columbia through Nov. 6 (Peregrym pictured).
Space, Ztele acquire Cybergeddon
The MIPTV deals bring the Yahoo web drama shot in Hamilton, Ontario to Canadian TV sets (Olivier Martinez in Cybergeddon pictured).
Toronto indie prodcos net Streamy Award noms
mojoPro Films secures a nomination for Clutch while Aircraft Pictures gets four nominations for Cybergeddon, including a best performance nod for Missy Peregrym (pictured).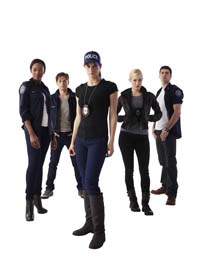 Rookie Blue begins production on fourth season
The primetime cop drama, which airs on Global in Canada and ABC stateside, is shooting in Toronto.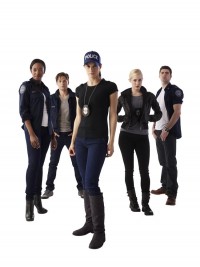 ABC and Global Television renew Rookie Blue for fourth season
The latest cycle of the Canadian drama about rookie cops is in development, with production set to start in Toronto on Aug. 20.
CSI creator Anthony Zuiker shooting Yahoo project Cybergeddon in Hamilton
Olivier Martinez and Missy Peregrym topline the cast for the 90-minute scripted drama about the growing threat of cybercrime, for exclusive streaming on the internet portal.