MIPCOM13
MIPCOM13: Cracked cast in Cannes pays off with European sales
German distributor Beta Film racks up more sales for White Pine Pictures' cop drama on CBC.
Picture Box picks up Guardians: Evolution
The Canadian distributor is shopping the sci-fi stop-motion animated series for kids (pictured) at MIPCOM, along with factual series Selling Big.
MIPCOM13: W, BBC America greenlight Temple Street's Million Dollar Critic
The indie producer is bringing controversial London Times food critic and TV presenter Giles Coren (pictured) to North America for the series.
MIPCOM13: FX's Fargo miniseries to shoot in Alberta (Exclusive)
The 10-episode miniseries, based on the 1996 Oscar-winning movie from the Coen Brothers, had earlier scouted Manitoba before opting for Alberta's locations, subsidies and crew availability.
MIPCOM13: Collaboration in a global TV industry key to success, argue execs
TV execs including MGM Studios' Roma Khanna and No Equal's J.B. Sugar discuss the growing trend of international financing for scripted dramas.
Podz on gritty, real-life roots of 19-2 cop drama
"I always found that if you're uncovering the human condition, people will connect," the Quebec director (pictured) said in Cannes of the French-Canadian cop drama now being adapted for English-speaking Canada by Bell Media.
MIPCOM13: Ovation buys Murdoch Mysteries for the U.S. market
The sale by Shaftesbury and ITV Studios Global Entertainment unveiled in Cannes will see the Canadian period drama air as The Artful Detective stateside.
MIPCOM13: eOne sells Welcome to Sweden to NBC
The fish-out-of-water comedy was shot mostly in Stockholm, and marks Greg Poehler's acting debut alongside older sister Amy Poehler (pictured), Will Ferrell and Illeana Douglas.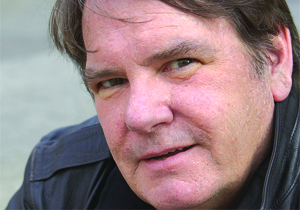 MIPCOM13: Don Carmody Television secures rights to Echoes sci-fi epic
Don Carmody (pictured) and David Cormican, EVP of the indie TV producer, have tapped Stargate's Carl Binder to pen the pilot script now in development.
MIPCOM13: Sheri Elwood on finding comedy in used cars, bagels
The Canadian TV scribe and Call Me Fitz creator on her new sitcom Bagel Nation, which is in development for ABC/Disney.
MIPCOM13: Temple Street to produce Killjoys for Space
The interplanetary bounty hunter drama from showrunner Michelle Lovretta (pictured) is set for a 2014 debut and follows the indie producer's success with Orphan Black for Space and BBC America.
Canadians unveil flurry of series sales at MIPCOM
Nelvana Enterprises, Muse Distribution International and Bristow Global Media were among the Canadian players unveiling deals on the Croissette.