Mind's Eye Entertainment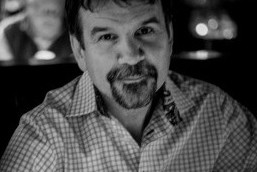 Minds Eye, Bridgegate, VMI ink six-picture deal
Under the agreement, Minds Eye holds the distribution rights to all six films in North America. (Minds Eye CEO Kevin DeWalt pictured.)
Tatiana Maslany joins Captain Canuck web series
The Orphan Black star (pictured) joins the five-part web series, slated to launch July 1 online.
Minds Eye, Falconer to produce Buried Alive
Kevin DeWalt and Doug Falconer are producing the film, based on the book by American contractor Roy Hallums (pictured), who was kidnapped and held for 311 days in Iraq in 2004.
Captain Canuck remake to include Smiley Guy Studios web series
The move comes as Telefilm Canada and Saskfilm get behind development of a movie adaptation from Minds Eye Entertainment.
David Cormican to leave Minds Eye Entertainment
Diane Robinson will replace Cormican (pictured) as head of development, as part of a minor management shakeup at the Saskatchewan indie producer.
Minds Eye Entertainment pacts on NBC, ABC series
Kevin Dewalt's production shingle will work with Georgeville Television on Crossbones, a period pirate drama for NBC, and an untitled pandemic thriller for ABC.
Minds Eye to bring Avalon to big screen
The Saskatchewan-based prodco has partnered with Red Sky Entertainment and Moving Pictures Media to adapt the book series by Robert Mandell and Rachel Roberts.
Captain Canuck to be more thriller than superhero pic
Hollywood veteran Arne Olsen tells Playback how writing genre projects in the studio trenches helped land him the Minds Eye gig to turn Canada's iconic masked crusader into a movie.
Arne Olsen to do Captain Canuck screen adaptation
Mind's Eye Entertainment tapped the L.A.-based Canadian screenwriter to turn Canada's best-known masked crusader into a movie superhero.
Christian Slater-starrer Stranded begins production in Sask
The sci-fi thriller, directed by Roger Christian, is shooting in Regina's Saskatchewan Production Studio.
Christian Slater-starrer Stranded goes to camera in July
The sci-fi thriller from Minds Eye Entertainment completed financing before the recent film tax credit fiasco in Saskatchewan threatened to derail the local industry.
Image Entertainment grabs U.S. rights to The Tall Man
The Jessica Biel-starring Canada-France treaty co-pro from Regina's Minds Eye Entertainment and Paris' Radar Films and Forecast Pictures was shot in Regina and B.C.