Mila Aung-Thwin
Telefilm, Rogers Group of Funds invest $625K across 7 docs
The latest films by Nettie Wild, Mila Aung-Thwin and Rama Rau are among the projects that will receive production and post-production coin through the fund.
Cinedigm takes U.S. rights to The Fruit Hunters
The U.S. digital distributor plans a spring 2013 theatrical release followed by VOD, digital and DVD for Yung Chang's documentary about the world of exotic fruit and fruit enthusiasts.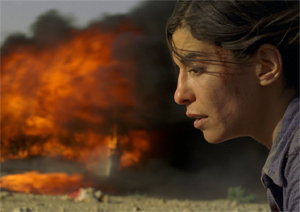 Incendies dominates Genies with eight trophies
Quebec confirmed its dominance of Canadian film Thursday night after Incendies cleaned up at the Genies, taking eight trophies, including best film and best director for Denis Villeneuve.