Michael Prupas
Muse Entertainment suffers no financial loss from The Kennedys U.S. debacle
All's well that ends well on The Kennedys drama.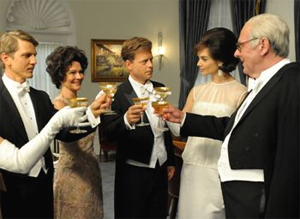 Muse defends The Kennedys' accuracy, Shaw Media stands by mini-series
As Muse Entertainment scrambles to find a new U.S. broadcast home for The Kennedys, Shaw Media is standing by the controversial mini-series.
Durham County plans TV movie for HBO Canada
Durham County producer Back Alley Film Productions and Muse Entertainment are developing a TV movie for HBO Canada to follow the homegrown drama's third and final season.