Maxime Remillard
Production underway on Remstar's Replicas
The Canada/U.K. coproduction, starring Keanu Reeves (pictured), is currently filming in Puerto Rico.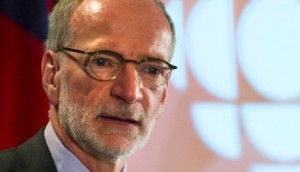 Quebec broadcast execs fire back at Lacroix
TVA Group, Groupe Serdy and Groupe V Media are arguing that Lacroix "mischaracterized" their position in his speech at UBC on Tuesday.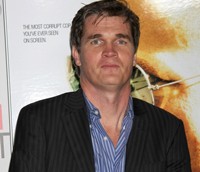 Remstar pacts with L.A. producer on production division
Clark Peterson, producer on Khalil Gibran's The Prophet for Salma Hayek will head up Remstar Studios, based in Los Angeles. (Peterson pictured.)
V Media Group picks up MusiquePlus, MusiMax
Montreal's V Media Group is the new owner of Bell Media's French-language music channels, which were divested following Bell's purchase of Astral earlier this year.
Remstar forms long-term home ent deal with Universal
The home entertainment division of Universal Pictures Canada will distribute the Montreal-based distributor's portfolio in the DVD and Blu-ray marketplace.