Matt Hornburg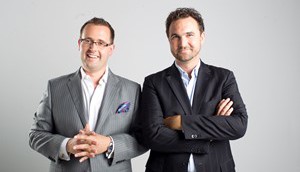 marblemedia partners on Ashley Madison-inspired TV drama
The scripted show will be shot in Canada with Noel Biderman, founder and CEO of the online dating site, executive producing. (marblemedia co-CEOs Mark Bishop, left and Matt Hornburg, right.)
marblemedia hires primetime scripted boss (exclusive)
The new hire and an internal executive promotion come as the indie producer expands its slate of domestic series and international coproductions. (Scripted VP Roberto Alcantara, pictured)
Marblemedia's Distribution360 expands with new hires
As marblemedia continues the expansion and integration of its distribution business, Caroline Tyre (pictured) joins D360 as director of biz development.
Playback 2013 Outstanding Achievement Award: marblemedia
As the mult-platform content creation company turns 12, its co-founders Mark Bishop and Matt Hornburg discuss marblemedia's growing distribution biz and expansion into L.A. and scripted fare.
Marblemedia hires Melissa Taylor as VP legal
Taylor (pictured) moves over from Spin Master Entertainment Group to the newly created role at the Toronto-based multiplatform producer.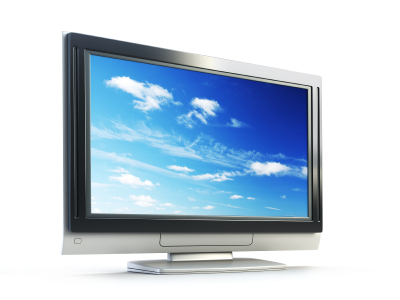 marblemedia plans follow-up to Splatalot
The kids game show Japanizi: Going, Going, Gong! has been sold to Disney XD and YTV.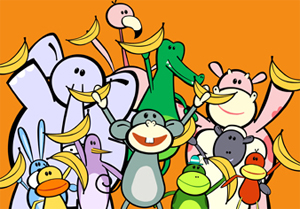 Distribution360 adds Cuppa Coffee content to slate
Going forward, the Toronto-based animation house will also co-develop new projects with marblemedia, Distribution360′s partner company. (Bruno and the Banana Bunch pictured). marblemedia, Zodiak Kids pact on new kids gameshow
The Toronto-based indie producer will also develop a multi-platform experience, including a second screen app, for the hidden camera prank gameshow.
John Barrack named strategic counsel at marblemedia
While expanding brands at the indie producer, the former CMPA exec (pictured) will also continue his legal practice.
marblemedia partners with Surprise Bag on new projects
The Toronto-based cross-platform producer will develop new animated comedy projects in the kids and scripted genres with former eOne exec Frank Saperstein's (pictured) new venture.
Inside the Rockies with Matt Hornburg
The marblemedia co-CEO and exec producer of Whatsinaname talks to Playback about the cross-platform project and what's on tap this year.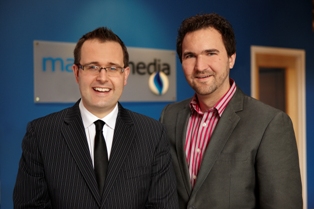 Best of the Year: marblemedia
The Toronto-based prodco is Playback's Transmedia producer of the year. Read on to find out how they are innovating in media's newest storytelling space.